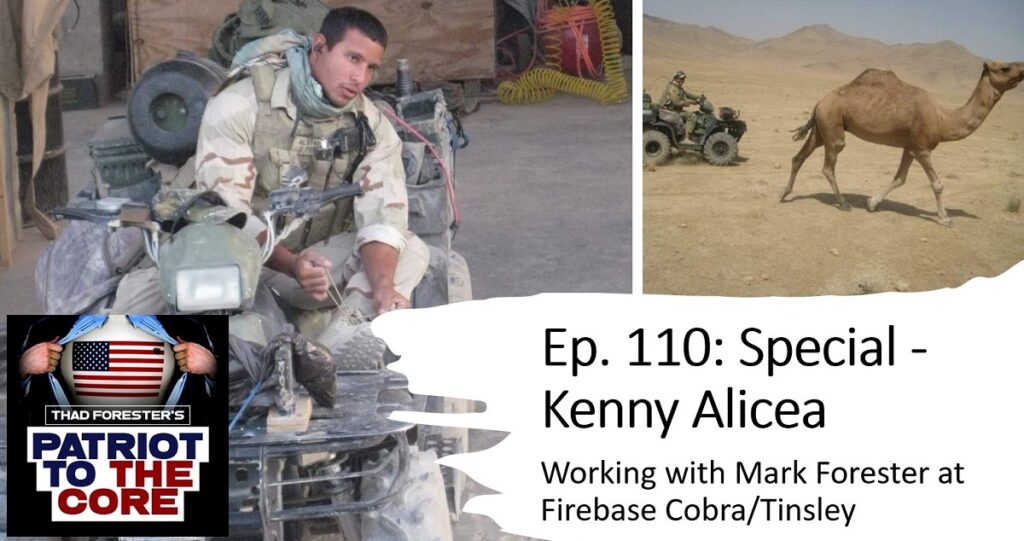 On this 13th anniversary of the death of my brother, SrA Mark Forester, I have the opportunity to talk with Kenny Alicea who was the Senior Weapons Sergeant for his Army Special Forces team (ODA 7212) where Mark was attached.
Kenny contacted me a few weeks ago and told me he was on that final mission when Mark and Calvin were killed. He was a few hundred meters away with the mounted element, but he heard the radio calls and helped clear the area after their deaths. He helps piece together a few more details about Mark's final moments.
In addition, Alicea told me about some initial disagreements and arguments he and Mark had and how they resolved those and worked together to bring destruction to terrorists and protect their teams. Hint: both of them said they own the airspace. Once they started working together, he said Mark was phenomenal at his job.
You can connect with Kenny on his YouTube Channel that helps vets in the private security contracting field: https://www.youtube.com/@VetsToPSC
For those watching the YouTube version, I hope you enjoy the slideshow at the very end of the interview.
Mentioned in this episode:
Ep 60: Captain Wes Wilson – Ken's team captain gives lots of detail on that battle too
Ep 38: Bobby Bonello – Mark's good friend escorting him home to Dover AFB – Angel Flight
Copyright 2023 Thad Forester
https://www.patriottothecore.com
email questions to thad@patriottothecore.com
Watch this interview on YouTube
Podcast: Play in new window | Download
Subscribe: Apple Podcasts | Google Podcasts | Spotify | Amazon Music | Pandora | iHeartRadio | TuneIn | RSS | More