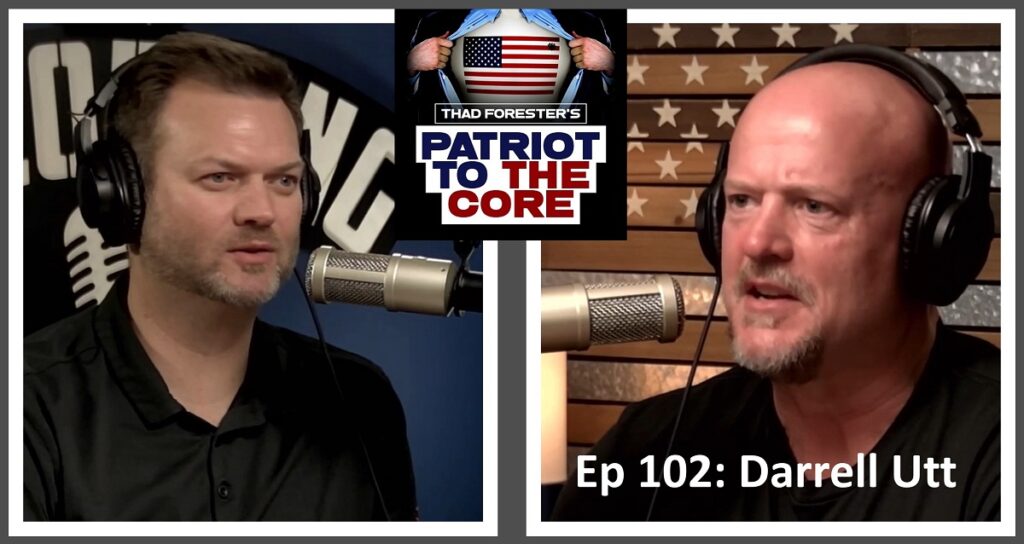 MSG Darrell Utt retired from the U.S. Army Special Forces in January of 2017 after 26.5 years in the Army.
For this episode, he joins me in person and we have a great time covering the purpose of the National Medal of Honor Museum being constructed in Arlington, TX and why TX was chosen over Colorado. It seems Jerry Jones had something to do with it too.
He shares some Medal of Honor recipients who most resonate with him and what the Medal of Honor recipients want this museum to actually be–focus on courage, sacrifice, commitment, integrity, citizenship and patriotism.
We also discuss his time in Iraq in 2006 with Operation Parliament. He and his team were able to rescue a hostage unharmed after letting the kidnappers know in no uncertain terms that it would be in their best interest to release her to avoid further action against them.
In addition, we cover his favorite books, IEDs, his Alive Day of April 17, 2006–how 1″ made the difference, leadership lessons from Iraq, control what you can control, can't fake preparation, calm breeds calm and more. Thanks for visiting me in Huntsville Darrell!
Mentioned in this podcast:
Burn the Boats book
Darrell on Combat Story podcast
Where the Red Fern Grows book
Last Out – Elegy of a Green Beret by Scott Mann
Ep 29: Larry and Janice Brown, parents of Adam Brown
Ep. 69: Woody Williams
Ep. 62: Sammy Davis
*Big thanks to M. Troy Bye at Our Town Podcast for hosting us in his studio.
Copyright 2023 Thad Forester
www.patriottothecore.com
email questions to thad@patriottothecore.com
Podcast: Play in new window | Download
Subscribe: Apple Podcasts | Google Podcasts | Spotify | Amazon Music | Pandora | iHeartRadio | TuneIn | RSS | More