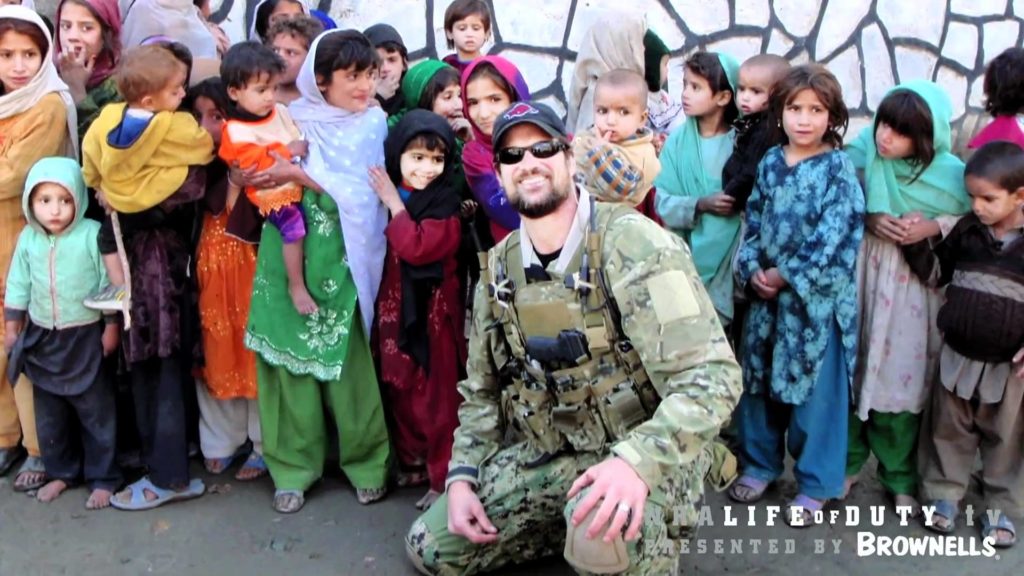 For this Memorial Day show, we are privileged to have the Gold Star parents of Adam Brown, fallen SEAL Team 6 operator.
Larry and Janice's son Adam was killed in action on March 17, 2010 in Afghanistan.  He died a hero, putting himself in harm's way to help save his team.
They share with us how the traits and personality he had as a small boy were critical in how successful he was as a special operator.  He has since been referred to as "Fearless".  This is probably a better nickname than he had for a short period of time when he was younger playing youth sports.  Then they called him "Psycho".
His parents also share when he got shot in the right eye, so he learned how to shoot using his non-dominant eye and became a sniper.  Later, a Humvee crushed and severed most of the fingers of his right hand. After recovery, he learned to use his left to shoot a pistol, a tougher task than firing a sniper rifle.
Adam Brown had his struggles too.  He became addicted to meth and cocaine while a teenager, and even stole to support this habit.  But, he went to teen challenge and overcame.  Even after marrying and being clean, Adam had a moment or two of weakness.  Fortunately he had a good woman who could hold him accountable.
Since his death, his family has created "While We're Waiting", which is a nonprofit ministry which offers faith-based retreats and support for parents who have lost children.
His friends also organized an annual race at his high school to raise money for charities that Adam would support.  They are listed here.  This event had about 1000 participants this year and raised almost $50k.
Adam Brown – Fearless
You'll also want to review the New York Times best-selling book on Adam, titled "Fearless".  Written by Eric Blehm.  I've read it and definitely recommend.
At a memorial service in Hot Springs, a week after his death, John Faas — a SEAL who had been with him on the final raid — said: "Adam is the hardest man I have ever met. Over the course of his career he sustained more significant injuries than most of us combined, but he just kept on operating. He would not quit, he would not accept defeat. Not ever. Adam's devout Christian faith matched his toughness and fearlessness."
I can't say enough about this guy.  This interview with Adam's parents can not cover all the aspects of his life that benefitted so many, and also saved many lives.
Adam leaves behind his wife, two children, parents, a brother, and sister.
Learn more about Adam Brown at the below links:
Fearless Rock – Adam Brown underwater memorial

Music courtesy of Soundroad – Believe.
Copyright 2017 Thad Forester
http://www.patriottothecore.com
email questions to thad@patriottothecore.com
Podcast: Play in new window | Download
Subscribe: Apple Podcasts | Google Podcasts | Spotify | Amazon Music | Pandora | iHeartRadio | TuneIn | RSS | More