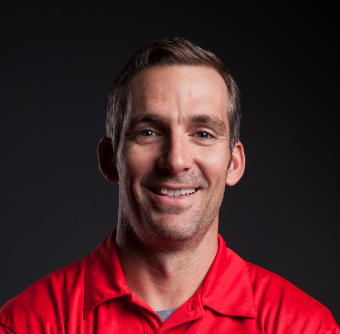 Blayne Smith is the Executive Director of Team RWB (red, white and blue), a nonprofit that has become one the nation's fastest growing veteran service organizations by "enriching the lives of America's veterans by connecting them to their community through physical and social activity."
In this episode, Blayne discusses his deployments to Iraq and Afghanistan as a Scout Platoon Leader, and SF ODA officer, respectively.  We dive into some details of leadership on the battlefield while down range.  He shares how his team worked to be unified, even though they had several members attached who weren't Green Berets who'd worked together for a few years.  This was common with their Air Force combat controllers (JTAC's), Special Operations Weathermen, dog trainers, etc.
Blayne struggled after he returned home and separated from the Army.  He found he couldn't push aside his memories and friendships during his time serving.  Smith also needed to deal with the feelings of losing teammates during his final deployment.  He became a different person: the tires on his mountain bike went flat. The soles of his golf shoes rotted. His guitar sat silent, and he lost confidence in himself.
Team RWB
He found therapy in getting out in his community, running, and thanks to a friend, joined Team RWB.  He counsels those who are struggling (veteran or not) to "take care of it.  Talk to somebody."  He also found great success at the VA.  Additionally, Team RWB is in over 200 cities across the country and their shirts are easy to spot at any running event in the US.
This West Point grad was in college when we were attacked on 9/11.  After his first deployment, he cross-trained to special forces and deployed to Afghanistan as a detachment commander for the 3rd Special Forces Group.  It was an honor to talk to this Patriot who has dedicated his days to serving others.
You'll also enjoy hearing Blayne Smith and J.J. Pinter on Eagle Nation podcast.  Links with more info below:
Here is a little more background on Blayne:
www.teamrwb.org/blog/blayne-smith-a-soldier-in-parts/

Music courtesy of Soundroad – Believe.
Copyright 2017 Thad Forester
http://www.patriottothecore.com
email questions to thad@patriottothecore.com
Podcast: Play in new window | Download
Subscribe: Apple Podcasts | Google Podcasts | Spotify | Amazon Music | Pandora | iHeartRadio | TuneIn | RSS | More