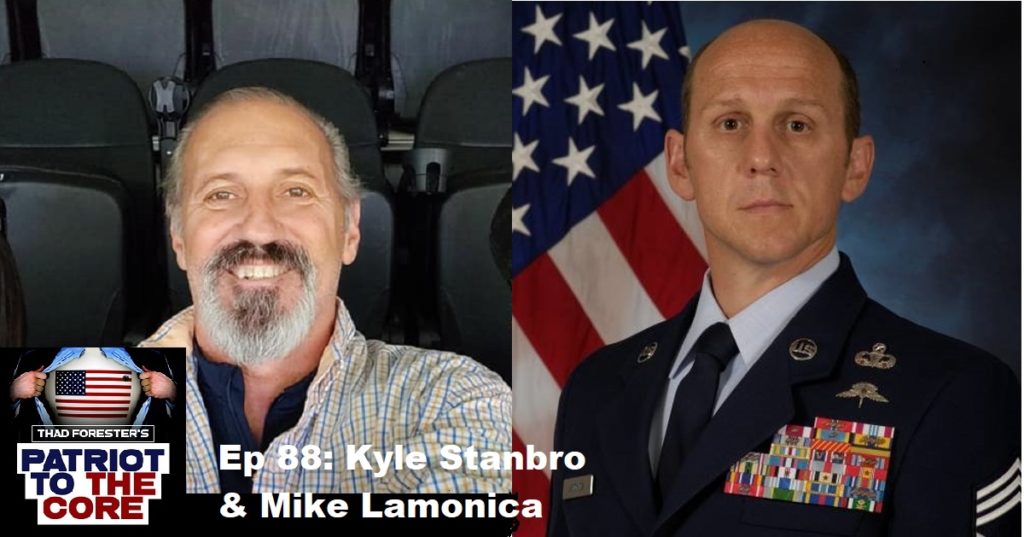 CMSgt (retired) Michael Lamonica and MSG (retired) Kyle Stanbro, both retired Air Force combat controllers join us to break down what CCT's do and their roles in the war on terror, Afghanistan withdrawal, and humanitarian missions throughout the world. And, why CCTs are arguably the deadliest force to ever walk the planet.
With each of them having over 30 yrs of active service, they've experienced a wide range of deployments, both combat related and due to natural disasters. In addition, they've trained CCT's in the pipeline.
We also discuss their fundraising efforts for the Combat Control Association. Mike is the President and Kyle is a member of the board and they have worked tirelessly to raise money thru the Combat Control Foundation so they can support CCT's and their families in times of need.
Previous episodes mentioned:
Episode 64 – Dan Schilling – Alone at Dawn
Copyright 2022 Thad Forester
www.patriottothecore.com
email questions to thad@patriottothecore.com
Podcast: Play in new window | Download
Subscribe: Apple Podcasts | Google Podcasts | Spotify | Amazon Music | Pandora | iHeartRadio | TuneIn | RSS | More