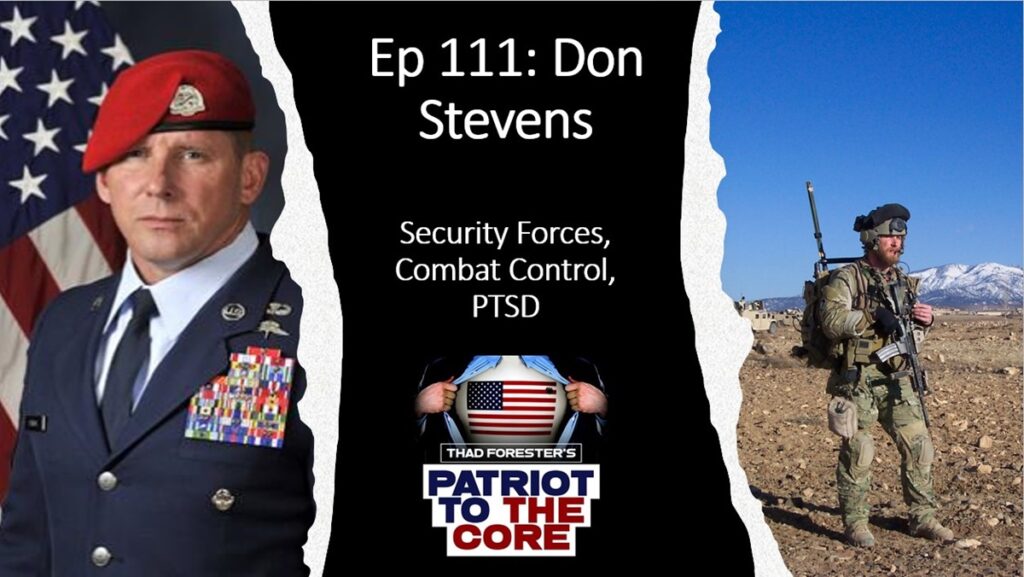 Don Stevens is one of those rare operators who retrained into the Air Force combat control (CCT) pipeline at the age of 32, after being in security forces. This required uncommon humility since leadership said, "What are we gonna do with a MSgt. who doesn't know squat (many different strong words could be inserted here)?"
Even though I've had several CCT's on this show, we haven't talked much about their humanitarian roles. Don tells us how he got a team ready to deploy to Haiti in less than 4 hours, when the earthquake in 2010 happened.
Stevens provides advice to new guys entering the CCT pipeline, why PTSD doesn't have to be a big deal, and shared the scariest thing he's ever done. Hint, it wasn't in Afghanistan or Africa.
You can also learn more about Don as the co-founder of FoxTrot 3.
Mentioned in this episode:
If you're listening on Apple Music or Spotify, please rate the podcast with 5-stars and subscribe or follow. I'm tired of average podcasts with lame topics getting more listens than this one. Please help spread the word!
Listen on Spotify
Listen on Apple Podcasts
Listen on Amazon Music
Listen on Google Podcasts
Watch on YouTube
I'm a proud affiliate of GORUCK. Please use this link if you want to check out their workout, rucking, running, apparel and other equipment. It doesn't cost you any add'l money, but allows me to get a small commission to help this podcast reach larger audiences:
https://www.thadforester.com/gr-affiliate
Copyright 2023 Thad Forester
https://www.patriottothecore.com
email questions to thad@patriottothecore.com
Podcast: Play in new window | Download
Subscribe: Apple Podcasts | Google Podcasts | Spotify | Amazon Music | Pandora | iHeartRadio | TuneIn | RSS | More