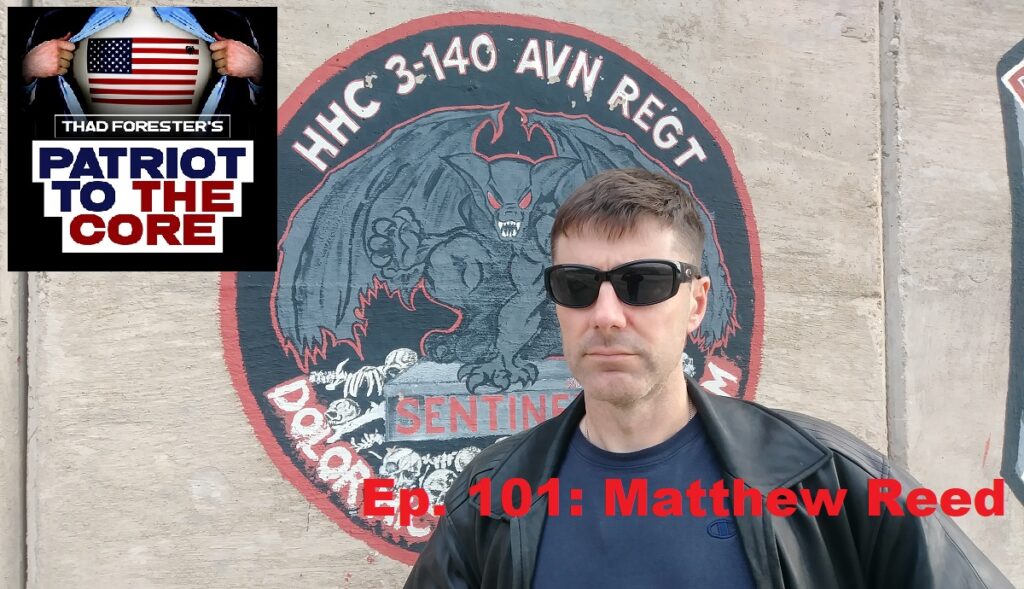 Matthew Reed started his military career in the Marines. After being honorably discharged in 2007, he joined the Army and became an Interrogator and a Military Intelligence NCO, deploying to both Iraq and Afghanistan. Then from 2012 through 2022, Matt worked as an Intelligence Contractor for the U.S. Department of Defense, with roughly six years in the Balkans Region of Europe, where his mission was to root out hostile penetrations of our HUMINT Source pool.
Matthew and I have an interesting discussion on the Chinese surveillance balloons and why China should be very concerned by what the U.S. thinks of them, the global effects of the war in Ukraine, the humiliating withdrawal from Afghanistan, interrogation tactics and the importance of studying the Roman Empire.
We close by learning about his books, based on his real life growing up in Houston, and from his career in the military.
Mentioned in this podcast:
Matthew on Cleared Hot Podcast w/ Andy Stumpf
Purchase Matthew's books here:
Copyright 2023 Thad Forester
www.patriottothecore.com
email questions to thad@patriottothecore.com
Podcast: Play in new window | Download
Subscribe: Apple Podcasts | Google Podcasts | Spotify | Amazon Music | Pandora | iHeartRadio | TuneIn | RSS | More