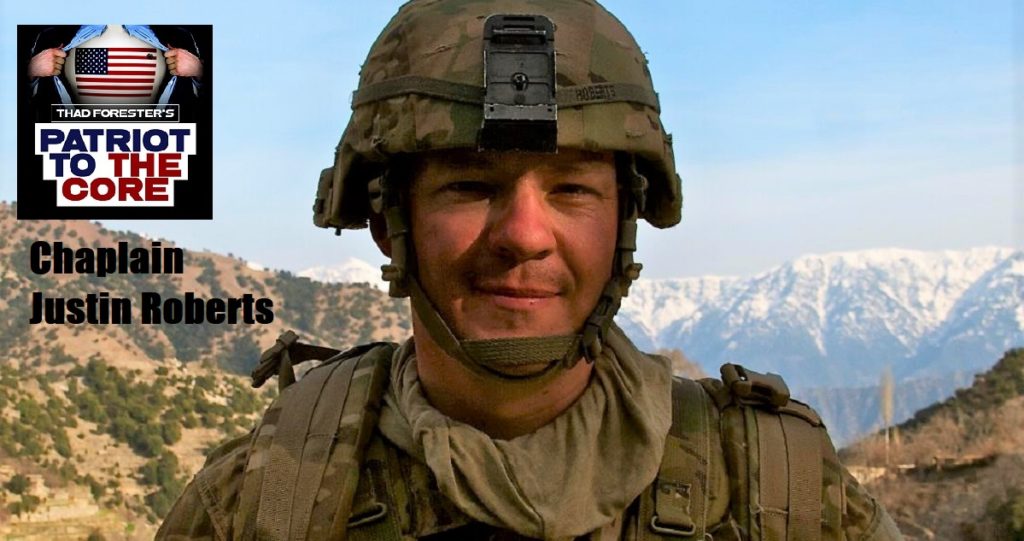 Justin Roberts is our first Chaplain on the show.  I thought we were going to mainly talk about his new movie, "No Greater Love", but I also got educated on the emotional roller coaster roles of an Army Chaplain.
Roberts, the director and producer of No Greater Love, has experienced the reality of war and its aftermath first hand. While deployed in Afghanistan with the legendary "No Slack" Battalion, he witnessed brave men and women sacrifice themselves to protect others.  Justin also witnessed suicide, the first occurring just two days after arriving at his new battalion.  Then, at Brooks Army Medical Center he witnessed the physical and emotional struggle veterans experience even after returning home, including their intense sense of isolation.
This award-winning documentary shares the experiences of Chaplain Roberts and other soldiers through combat footage and emotional interviews.
It was released in theaters in Nov 2017, and will be available on DVD March 27, 2018.
You can order the movie here.
If you're not sure of a trustworthy organization to support, Justin has provided a solution here where you can select a non-profit he has listed or search for one near you.
*My podcast is on Patreon.  Please check out how you can help the cause and get insider access!
Copyright 2018 Thad Forester
http://www.patriottothecore.com
email questions to thad@patriottothecore.com

Rock Tune by Audionautix is licensed under a Creative Commons Attribution license (https://creativecommons.org/licenses/by/4.0/)
Artist: http://audionautix.com/
Podcast: Play in new window | Download
Subscribe: Apple Podcasts | Google Podcasts | Spotify | Amazon Music | Stitcher | TuneIn | RSS | More