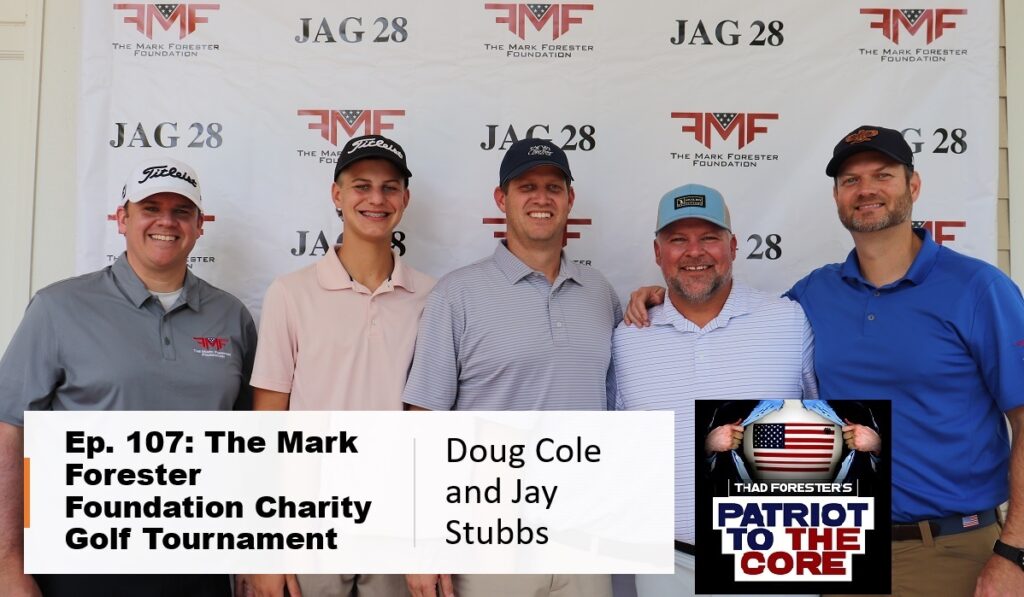 The Mark Forester Foundation's annual golf tournament will be held Friday August 11, 2023 at the Robert Trent Jones Golf Trail in Muscle Shoals, AL.
In this episode, I chat with Doug Cole and Jay Stubbs who are long time participants and supporters. We talk about the course, the value of the entry fee, prizes, experiences and why they keep coming back each year.
My family and I appreciate the tremendous help we receive from these families that support my brother's foundation.
The MFF always needs sponsors, so if you're interested in sponsoring a team, a hole, the flag pins, a contest, or even donating prizes, we will welcome it.
You can learn more about The Mark Forester Foundation here and register and/or become a sponsor. We hope to see you on Aug 11 in Muscle Shoals, AL.
Copyright 2023 Thad Forester
www.patriottothecore.com
email questions to thad@patriottothecore.com
Watch this episode on YouTube
Podcast: Play in new window | Download
Subscribe: Apple Podcasts | Google Podcasts | Spotify | Amazon Music | iHeartRadio | TuneIn | RSS | More