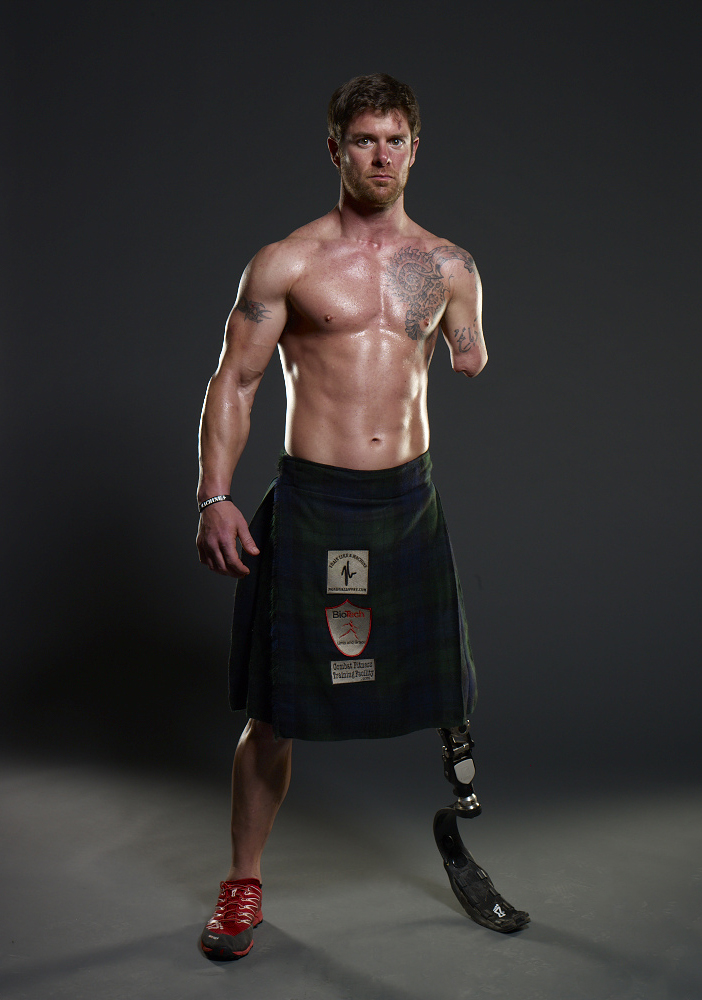 "You wanna be a leader?  It starts at home."
When I say Noah Galloway quit college to join the Army after the attacks of 9/11, he literally didn't go back to class and joined officially in October of 2001.
He was in shape and felt impressed to do his part by taking the fight to the enemy.  On his second deployment to Iraq, he was hit with an IED and lost his left arm above the elbow and left leg above the knee.
Fast forward just a little: he went thru two divorces, depression, and got out of shape.  Thanks to his children, he finally made the decision to get back in shape, be healthier and inspire others.  That's exactly what he's done.
I remember in 2014 when he was working to be on the cover of Men's Health magazine.  I voted for him and so did countless others.  He was chosen for the cover and as Men's Health magazine's 2014 Ultimate Guy.
Life for him exploded after this – Dancing with the Stars finalist, talk show appearances and a cadre on Fox's American Grit, where his team won Season 1.
Here are a few questions I ask Noah Galloway today:
-Why quit college (mid-semester) to join military?
-Who was your rock during your darkest times?
-Did you talk openly about your struggles?
-What can someone who is suffering with depression or anxiety do right now to ease their pain?
-How did exercise help you recover mentally?
His children are his priority.  He turns down opportunities regularly if it takes him away from his kids too long.
Hear him talk about future plans.  I recommended he do a show with Bear Grylls' (my dream).  I had a great time with Noah.  Watch out, you may see him and one of his sons on the professional bowlers circuit soon.
We talked in person at Sheepdog Firearms.  I really appreciate their support of the podcast and The Mark Forester Foundation.
Learn more about Noah, his book, his charity or give him a shout-out below:
His book – Living with No Excuses
*Patriot to the Core is on Patreon.  Please check out how you can help the cause so I can provide quality content and guests like Noah.* 
Copyright 2017 Thad Forester
http://www.patriottothecore.com
email questions to thad@patriottothecore.com

Rock Tune by Audionautix is licensed under a Creative Commons Attribution license (https://creativecommons.org/licenses/by/4.0/)
Artist: http://audionautix.com/
Podcast: Play in new window | Download
Subscribe: Apple Podcasts | Google Podcasts | Spotify | Amazon Music | Pandora | iHeartRadio | TuneIn | RSS | More