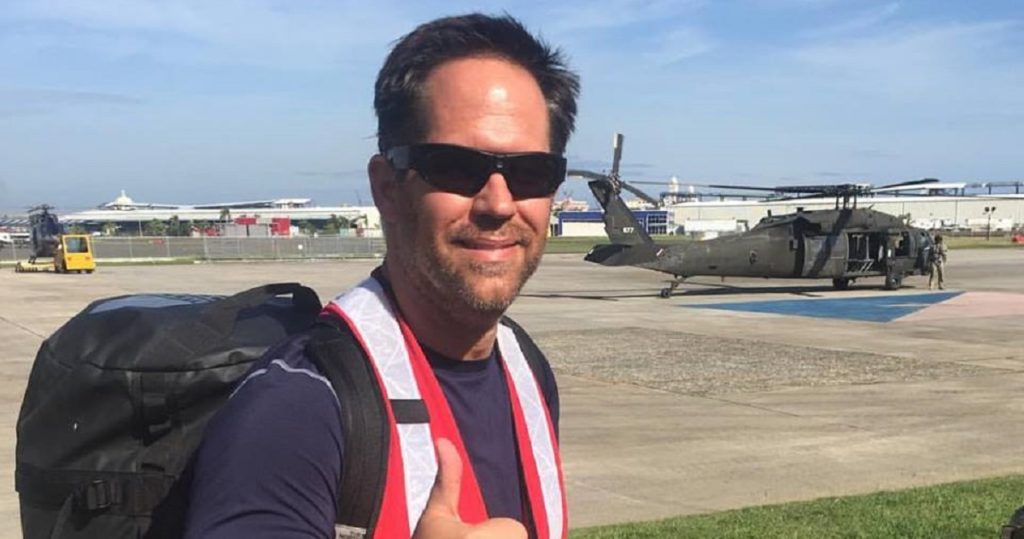 After being in Puerto Rico and the US Virgin Islands for over 3-1/2 months, Michael Andrew is sitting at the airport saying "Service is the ultimate drug with no negative side effects."
This was an early morning call while Michael was at the airport waiting to fly back to the states after "leaving it all on the field in Puerto Rico."  He's been a volunteer, working mostly with the Salvation Army.  They ended up making him an Operations Chief.  Michael is leaving the island exhausted and said his soul is on fire.
Here are some things we discuss:
-What he learned as a leader
-His weaknesses that were exposed and that he was able to make strengths
-Delivering food and water was really delivering hope
-Miracles he witnessed, almost daily
-How he's the luckiest and richest man in the world and it has nothing to do with money
Great episode, especially since he didn't have much time to think about it.  It's really his raw answers and thoughts.  He'll elaborate much more on his podcast and future videos and blog posts.
Here is my last interview with Michael Andrew after he arrived in St. Martin to help after Hurricane Irma, before going to PR, but he tells me in that interview that he needs to get to PR.  Below are more links to follow him:
Hear our first interview on Episode 002
You can also follow Michael on his podcast The Maven Nation
Podcast: Play in new window | Download
Subscribe: Apple Podcasts | Google Podcasts | Spotify | Amazon Music | Pandora | iHeartRadio | TuneIn | RSS | More