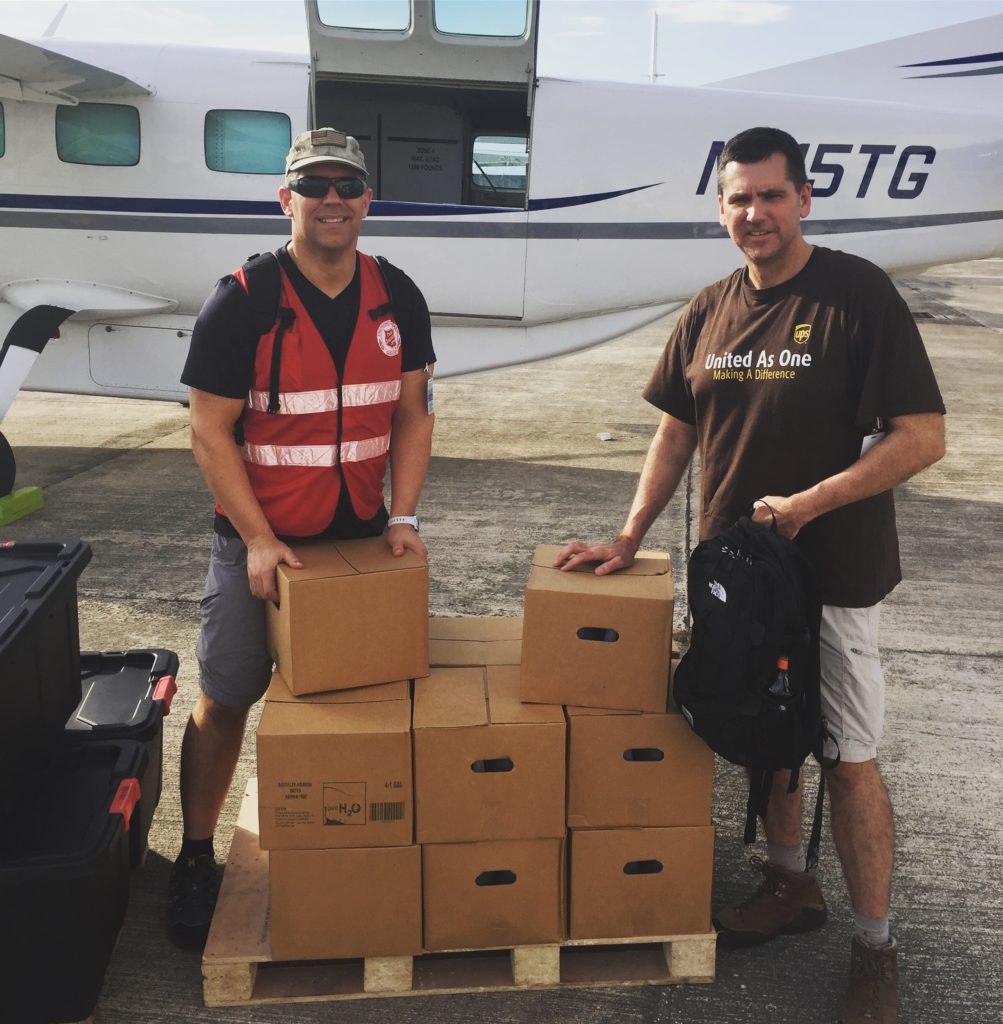 In my second interview with someone on the ground, in the action, helping with hurricane relief, Michael Andrew talks with me from St. Thomas in the Virgin Islands following the destruction of Hurricane Irma.  This is the kind of work he was made for.  Michael thrives in these environments.
He arrived there Wednesday via charter flight and is on a disaster aid trip, partnering with The Salvation Army and his organization Red Lightning.
He was recently asked if he wanted to evacuate since another hurricane is headed that way (Maria), but he's staying put so he can help.
Michael tells us what work he's specifically doing, how he geotags specific locations, what supplies are needed, etc.  He's doing great work – something he feels he was born to do and was blessed with necessary skills to accomplish.
Michael also explains why sending supplies isn't the best action right now, but donate to an organization who knows the needs in real time- since the needs can change quickly.
We talk sanitation, security, water, clothing and how taking a few days to serve will make your problems seem so small.
To learn more about Michael and if you want to donate to his non-profit, which will directly help people in the areas he's serving, see links below:
Hear our first interview on Episode 002
You can also follow Michael on his podcast The Maven Nation
Copyright 2017 Thad Forester
http://www.patriottothecore.com
email questions to thad@patriottothecore.com

Rock Tune by Audionautix is licensed under a Creative Commons Attribution license (https://creativecommons.org/licenses/by/4.0/)
Artist: http://audionautix.com/
Podcast: Play in new window | Download
Subscribe: Apple Podcasts | Google Podcasts | Spotify | Amazon Music | Stitcher | TuneIn | RSS | More