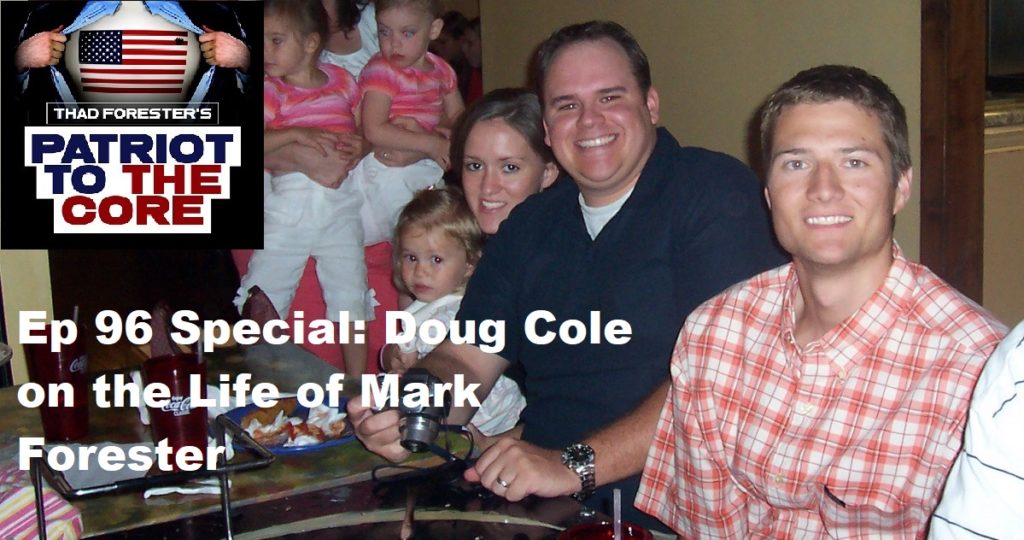 Today, September 29, 2022, mark's 12 years since my little brother, Mark Forester's death in Afghanistan.
Mark's close friend and roommate, Doug Cole (@dcoleii), spends some time telling us what life was like living with Mark and watching him transform from a narrow-shouldered, pudgy, college student to a solid, chiseled man.
No matter how serious Mark was about prepping for the military, he always made time for Call of Duty, Halo, Terry Tate, Saving Private Ryan, 24, Anchorman, 300, Gladiator, and maintaining the integrity of the handicap parking spots!
This is one of those episodes I publish on Sept 29 (most years) to allow us to learn more intimately about Mark and to reminisce our times together. It's important to capture these memories so that our loved ones aren't forgotten.
Doug, thank you for opening up and sharing your feelings. We all miss Mark terribly and his family and close friends will never take for granted his sacrifice for this country that we love.
Copyright 2022 Thad Forester
http://www.patriottothecore.com
email questions to thad@patriottothecore.com
Podcast: Play in new window | Download
Subscribe: Apple Podcasts | Google Podcasts | Spotify | Amazon Music | Pandora | iHeartRadio | TuneIn | RSS | More