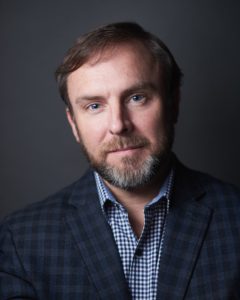 A few weeks after the attacks of 9/11, Will quit his finance job in Midtown Manhattan to join the military.  Turns out quitting his job may have been premature since it took about a year to get in the Army.
This Princeton graduate entered basic training 10 years older than most and knew what he wanted to do.  He became an Airborne Ranger qualified infantry officer in the US Army.
After leaving the Army and a few other jobs, he pitched the idea to a publisher on a book about "The Twelve" American soldiers who guarded Saddam Hussein during his trial.  They liked it and we finish up our discussion about his book "The Prisoner in his Palace".
"The Twelve" committed not to speak to anyone about their job, nor to write about it.  Living alongside, and caring for, their "high value detainee" in a former palace dubbed The Rock and regularly transporting him to his trial, they learned Hussein actually had some charm.  He'd have angry outbursts in court cursing Americans, only to tell his guards in the elevator later not to pay attention to that.
Bardenwerper doesn't skip the fact that the American guards knew Saddam was a killer and deserved what he got.  However, they saw another side of him that few Americans have.  In fact, as they were taking him to be hanged, Saddam Hussein gave one soldier a significant gift–one that probably wasn't appropriate to accept, but he didn't want to do anything that could potentially make the execution not go as planned.
Intriguing book that "shows two Saddams coexisting in one person: the defiant tyrant who uses torture and murder as tools, and a shrewd but contemplative prisoner who exhibits surprising affection, dignity, and courage in the face of looming death."
Learn more about Will below:
My book tour stop at San Quentin
Hear Will on Team RWB Podcast
Hear Will on Ep 22 of Hazard Ground Podcast
*PTC is on Patreon.  Please check out how you can help the cause so I can provide quality content and keep on keeping on!
Copyright 2017 Thad Forester
http://www.patriottothecore.com
email questions to thad@patriottothecore.com

Rock Tune by Audionautix is licensed under a Creative Commons Attribution license (https://creativecommons.org/licenses/by/4.0/)
Artist: http://audionautix.com/
Podcast: Play in new window | Download
Subscribe: Apple Podcasts | Google Podcasts | Spotify | Amazon Music | Stitcher | TuneIn | RSS | More