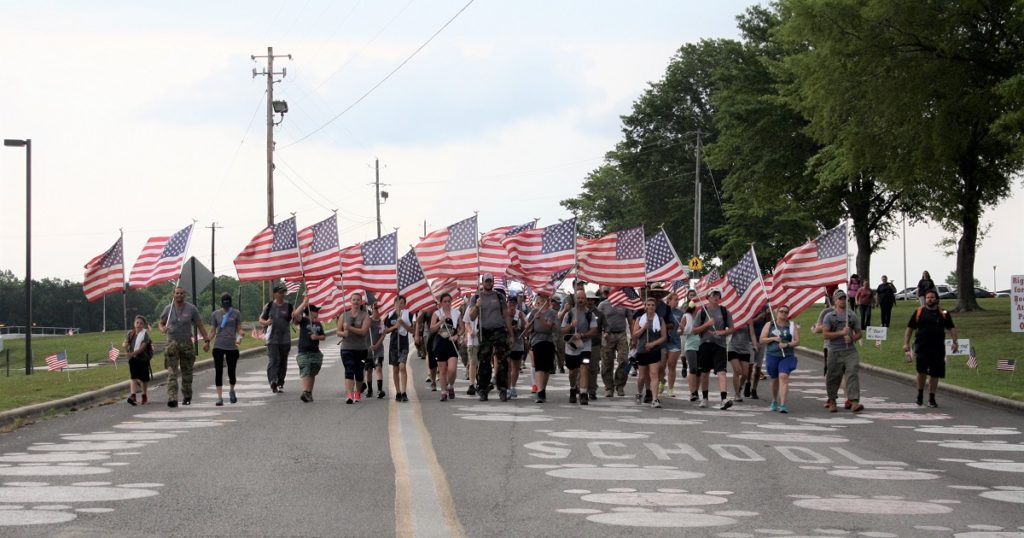 "As a senior AH-64D Longbow Apache aviator rated as Pilot in Command and qualified as Air Mission Commander, I have never witnessed such an act of heroism in my three years of fighting in combat…. My only regret is that I was unable to prevent Jag 28's death.  I will carry that burden indefinitely.  Jag 28 continued to advance on the enemy while taking intense enemy fire, and continuously fired his weapon in an attempt to get to his fallen teammate and destroy the enemy.  I can only hope to live up to such an example."
In today's Memorial Day episode, I describe some of my brother Mark's final moments on 29 Sept 2010 as he and his team fought terrorists in a remote village in Afghanistan.  The particulars I cover are from the book "My Brother in Arms" and testimony provided by one of the Apache pilots who watched it all go down with his naked eye.
I also report on last weekend's "Jag 28 Birthday Walk" in Haleyville.  Man, it was a great time.
To learn more about Mark Forester, here are a few links:
National Geographic Eyewitness War on Mark Forester or official site here
Podcast: Play in new window | Download
Subscribe: Apple Podcasts | Google Podcasts | Spotify | Amazon Music | Pandora | iHeartRadio | TuneIn | RSS | More