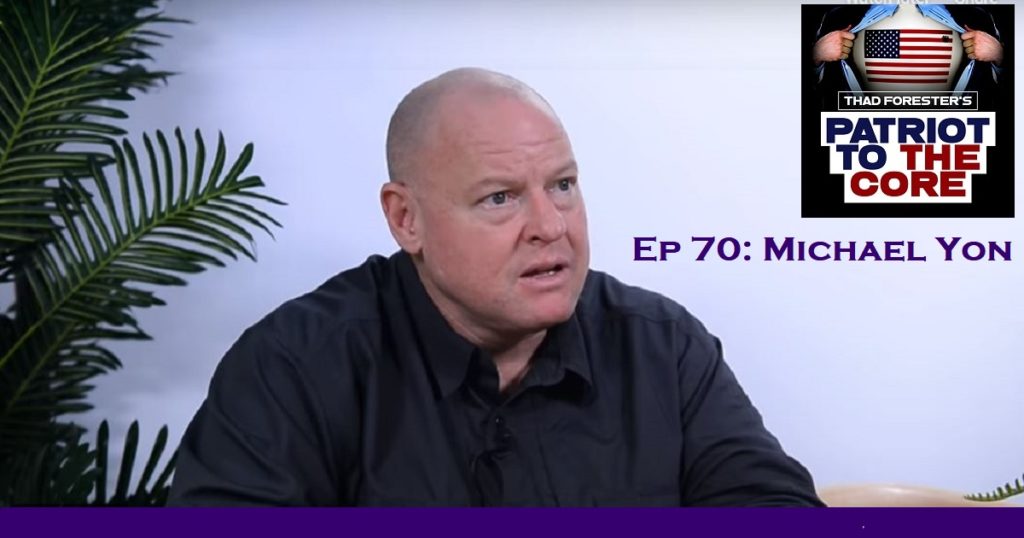 "Cowardice and courage; both are infectious. The Hong Kongers are showing a lot of courage."
Michael Yon (Instagram Michael_yon_world) is back on the show to discuss what's going on it Hong Kong. We get into some deep history on China, Taiwan and Hong Kong, as well as talk its comparison to Poland in the 80's.
He's been on the ground, in the action, since summer of 2019. I've watched his videos and seen a man on fire, much violence and anger between protestors and traitors.
Yon has written a plethora of books and articles. One recent, in-depth interview was on American Thought Leaders from a few weeks ago. You can watch that here:
Learn more about Michael from his blog
Now, enjoy the history lesson and why it's important that the United States stands up to China.
And you can listen to my first interview with this "premier combat journalist" Michael from episode 13 here.
Copyright 2020 Thad Forester
http://www.patriottothecore.com
email questions to thad@patriottothecore.com
Rock Tune by Audionautix is licensed under a Creative Commons Attribution license (https://creativecommons.org/licenses/by/4.0/) Artist: http://audionautix.com/
Podcast: Play in new window | Download
Subscribe: Apple Podcasts | Google Podcasts | Spotify | Amazon Music | iHeartRadio | TuneIn | RSS | More