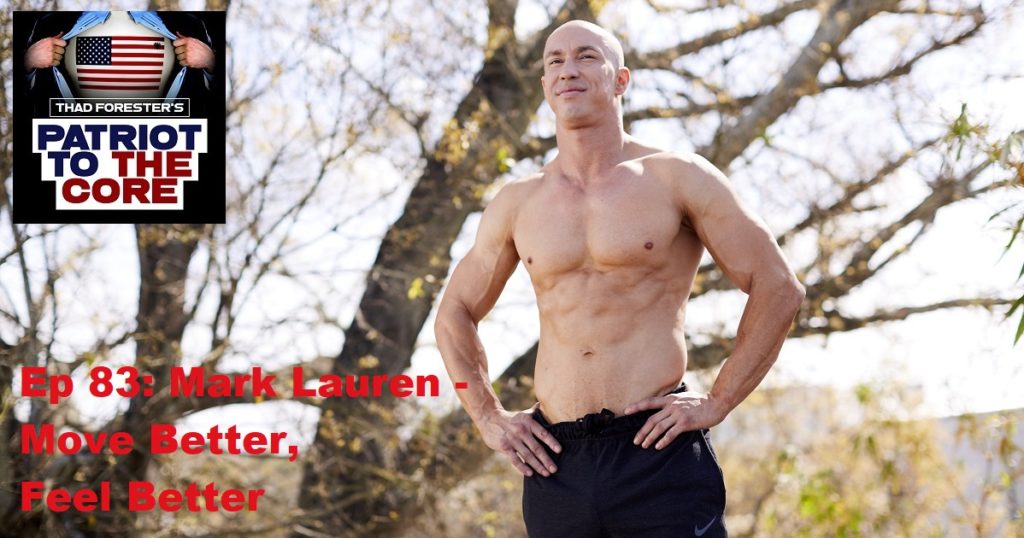 Mark Lauren (@mark_lauren_training) started as a USAF Combat Controller. After his active duty service, he went on to use his experience as an operator and instructor to write the bestselling book You Are Your Own Gym; the Bible of Bodyweight Exercises, which has sold 1.5 million copies worldwide.
Mark now uses his 30+ years of training experience to develop and stream continuously evolving online bodyweight workouts to a loyal international following. His newest book Strong and Lean; 9-Minute Daily Workouts to Build Your Best Body releases October 2021.
For you current followers, we talk specifics like middle-aged fitness; and then the benefits of some specific workouts such as: A-frames with Elbow Drops, Streamline RDL's, Windshield Wipers with legs straight and how to stretch your achilles/improve ankle flexion.
Also, the impact that living in Thailand and Thai boxing had on his exercise and mindset, knowing when to stop, why efficiency is so important, and what a beginner in any physical shape should do with his programs to make gains. You'll find out if Mark still needs to take ibuprofen too.
This is Mark's 3rd time on PTC. You can listen to his previous interviews here:
Mark has offered our listeners a discount on his bodyweight program membership. Go to https://marklauren.com/ and sign up. Use promo code PATRIOT for a 20% discount on an annual subscription. No expiration date.
Copyright 2021 Thad Forester
www.patriottothecore.com
email questions to thad@patriottothecore.com
Podcast: Play in new window | Download
Subscribe: Apple Podcasts | Google Podcasts | Spotify | Amazon Music | Pandora | iHeartRadio | TuneIn | RSS | More