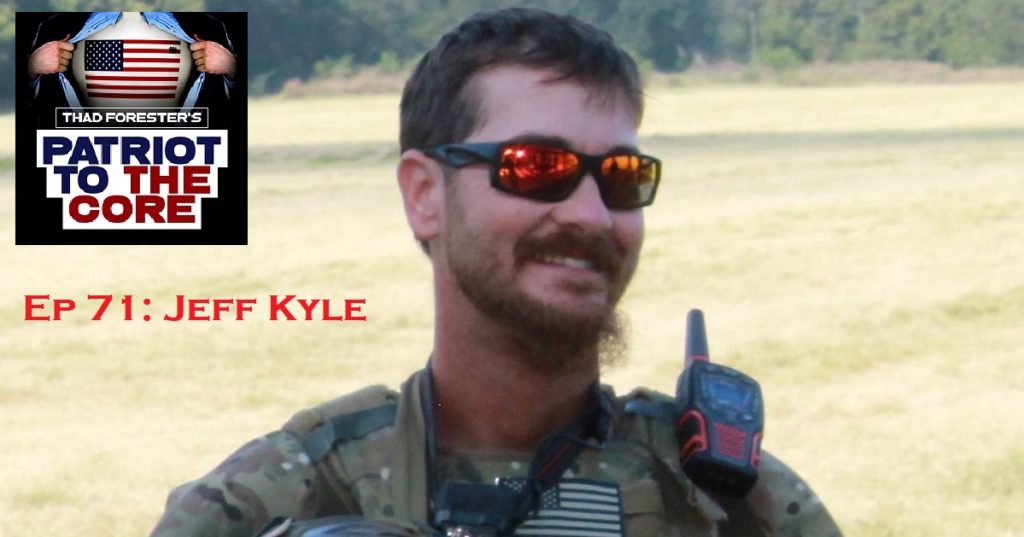 Most of you have heard of Chris Kyle or seen the movie "American Sniper", directed by Clint Eastwood. It was a very popular book and movie.
But I always wondered about his brother Jeff. What made him serve in the military? How close were he and Chris and how did Chris' death affect him?
Today is one Gold Star brother talking with another about his life growing up and how he was "set straight" by a veteran at the VA who told him he's all talk and no action. That was a turning point for Jeff.
We also discuss the great work he and his family are doing with https://www.chriskylememorialbenefit.com/ and American Valor Foundation, in addition, his job at United States Tactical
If you enjoy this podcast or any of my other 70 episodes, please give me a rating on iTunes. Ratings and reviews are big help in the success of the show. Thank you.
Copyright 2020 Thad Forester
http://www.patriottothecore.com
email questions to thad@patriottothecore.com
Rock Tune by Audionautix is licensed under a Creative Commons Attribution license (https://creativecommons.org/licenses/by/4.0/) Artist: http://audionautix.com/
Podcast: Play in new window | Download
Subscribe: Apple Podcasts | Google Podcasts | Spotify | Amazon Music | Pandora | iHeartRadio | TuneIn | RSS | More