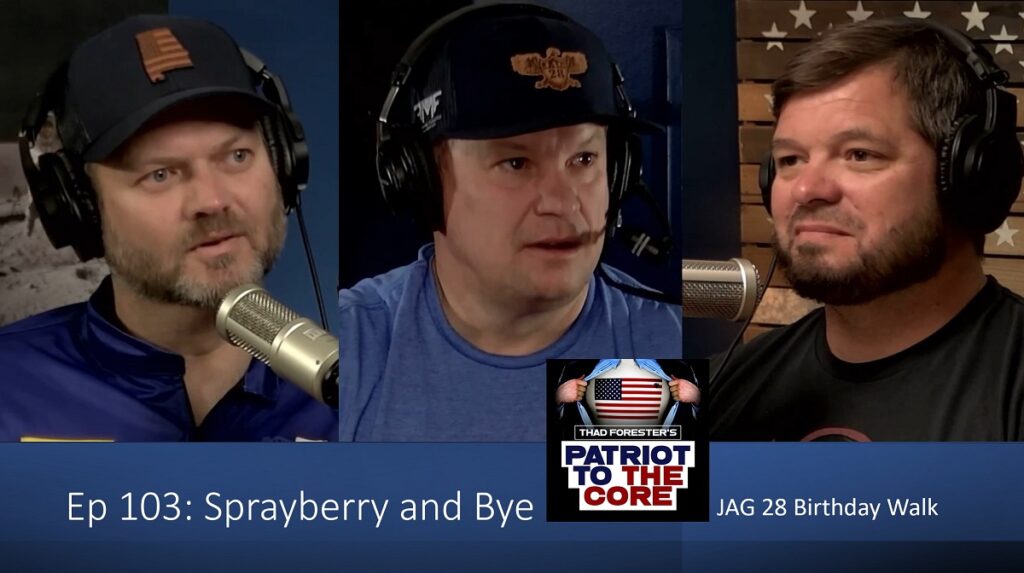 Chris Sprayberry and Troy Bye join me to talk about the upcoming JAG 28 Birthday Walk on May 20, 2023.
Chris (@https://www.instagram.com/sprayberry_77/) has done the walk every year since we started in 2011. Troy's (@https://www.instagram.com/ourtownpodcast/) first time was last year. After learning the hard way, he can't wait to do it again while being more prepared.
Today we talk about how they prepare, gear they use, tricks, injuries, misperceptions, mistakes, best memories from years past, and all kinds of stuff related to my brother's annual memorial walk.
You'll definitely want to hear how Chris prepares each year. It's pretty impressive.
We enjoyed the banter together as we hung out in the Our Town Podcast Studio. Please leave an honest review on Apple Podcasts or Spotify. I want your feedback.
You can also watch us do this interview via YouTube here.
Mentioned in this episode:
How to Train for the Mark Forester JAG 28 Birthday Walk / Ruck – 12 Years of Practice
Joe Carlucci – 2023 Pizza Maker of the Year
Learn more about the JAG Birthday Walk and Register Here
Outro music by Spent Brass: Sons of War / Veteran
Copyright 2023 Thad Forester
www.patriottothecore.com
email questions to thad@patriottothecore.com
Podcast: Play in new window | Download
Subscribe: Apple Podcasts | Google Podcasts | Spotify | Amazon Music | Pandora | iHeartRadio | TuneIn | RSS | More