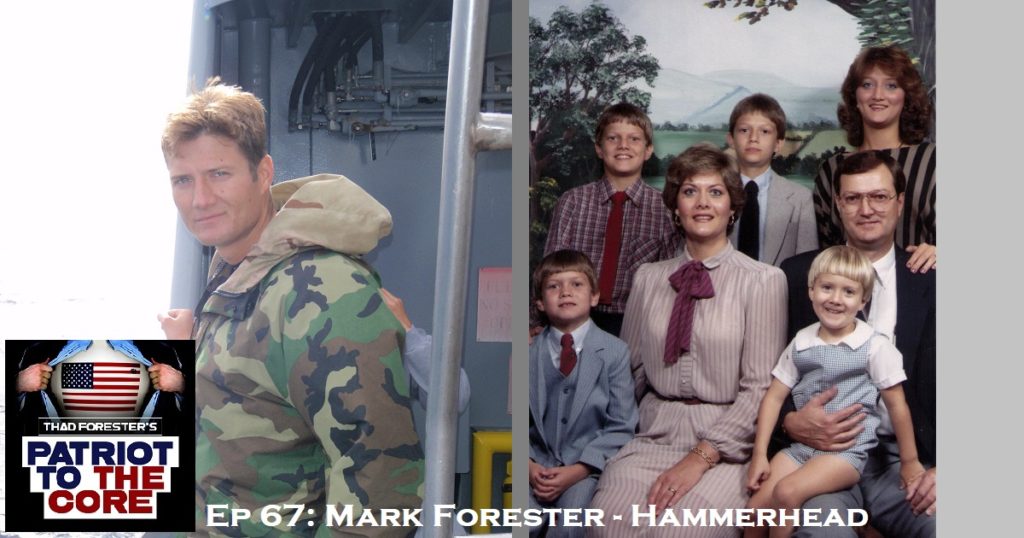 On this 9th anniversary of the death of Mark Forester, I talk with our dad and sister. Obviously this is more of a personal episode where we talk about Mark at various stages in life and Dad and Terri's relationship with him.
You may not know it by pictures or only knowing Mark as an adult, but he went thru a lazy period as a teenager. He also spent entirely too much time playing a ridiculous computer game called "Return of the Shadow" (or something like that).
This is a rare time when Dad is recorded talking about Mark. So, join me today as we honor Senior Airman Mark Forester, who was killed-in-action on this day in 2010 in Afghanistan.
If you want to learn more about Mark, throughout his life and military, you can purchase his book from Amazon here:
Also, if you feel so included to support my podcast, it's easy via Patreon. The $$ amount you can contribute is very little. Regardless, thank you for listening and sharing.
Copyright 2019 Thad Forester
http://www.patriottothecore.com
email questions to thad@patriottothecore.com
Rock Tune by Audionautix is licensed under a Creative Commons Attribution license (https://creativecommons.org/licenses/by/4.0/) Artist: http://audionautix.com/
Podcast: Play in new window | Download
Subscribe: Apple Podcasts | Google Podcasts | Spotify | Amazon Music | Pandora | iHeartRadio | TuneIn | RSS | More