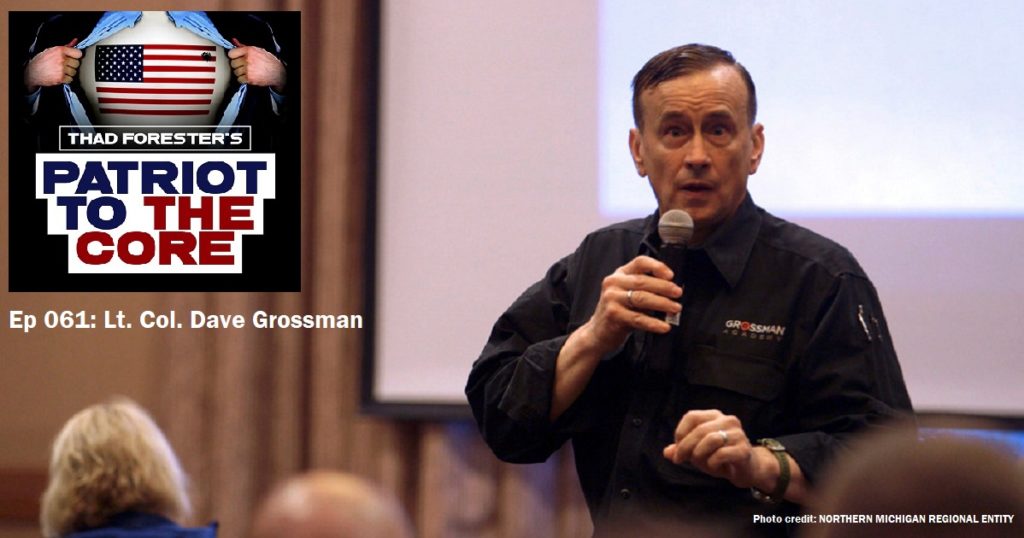 "Dear God, I wish I could have been on one of those planes.  Maybe I could have made a difference." (spoken by the sheepdogs; the warriors).
What do you ask the expert in the study of the psychology of killing?
Among the many things we discuss today are the differences between sheep, wolves and sheepdogs.  Which one are you?  Well he's going to describe each one and how they respond to threatening situations.  There are evil men in this world and they are capable of evil deeds.
We also talk violence on TV, sleep deprivation, teen suicide, everyday carry (EDC) and veterans health.  I love his reasoning for turning off the cell phone/tablet at night–do not take to bed.  This was very interesting.
Learn more about Lt. Col. Dave Grossman, his books and academy here:
On Killing (perennial bestseller)
Stop Teaching our Kids to Kill
Warrior Mindset: Mental Toughness Skills for our Nation's Peacekeepers
Sheepdogs – Meet our Nation's Warriors (children's book)
Why Mommy Carries a Gun, American Sheepdogs (children's book)
*Replay from 7/10/17
Copyright 2018 Thad Forester
http://www.patriottothecore.com
email questions to thad@patriottothecore.com

Podcast: Play in new window | Download
Subscribe: Apple Podcasts | Google Podcasts | Spotify | Amazon Music | Pandora | iHeartRadio | TuneIn | RSS | More