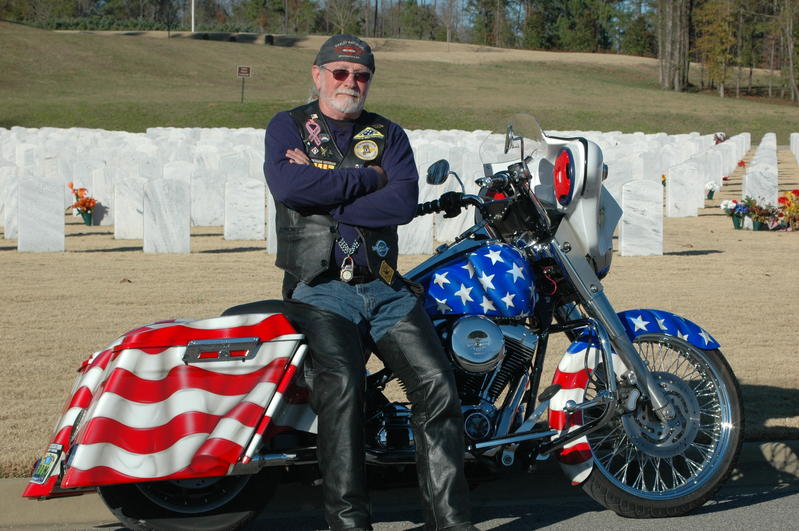 Terry Dailey could possibly have the baddest Harleys around.  When he rides "Old Glory" or "The Eagle" he gets lots of attention.  Additionally, strangers start talking to him about their service or their bikes.  It kind of gave others permission to talk to him about almost anything. 
In my first "in person" interview, Terry and I meet at "Sheepdog Firearms" to see and learn about his bikes.
Dailey started Project Patriot Bikes to reach out to groups, communities and individuals in an educational format. Through the visual aspect of the bikes, PPB will raise public awareness of each branch of the military. The PPB exhibits will instill a renewed level of patriotism.
Icon of Freedom
What better way to show our gratitude to those that have served our country than to use an icon of freedom. The motorcycle, since its inception, has always been viewed as representing a free spirit. It doesn't matter if you have ridden a motorcycle or not. The motorcycle is symbolic with the freedom to travel, to see the country in a different light. The freedom of the open road, with the wind in your face and constant changing fragrances of mother nature.
It is the goal of PPB to add more bikes to the fleet: one each representing the branches of the US military and Coast Guard.
We also discuss Project Patriot Bikes' flag program where they'll replace any tattered or weather flag at a business.  However, they always thank them for flying it.
This Vietnam veteran was a pleasure to speak with.  He just wants to do some good in the world and educate others on our symbols of freedom.
Learn more about Terry and PPB below:
http://www.projectpatriotbikes.org
And our show partner:
*Also, we're now on Patreon.  Please check out how you can help the cause so I can provide quality content. 
Copyright 2017 Thad Forester
http://www.patriottothecore.com
email questions to thad@patriottothecore.com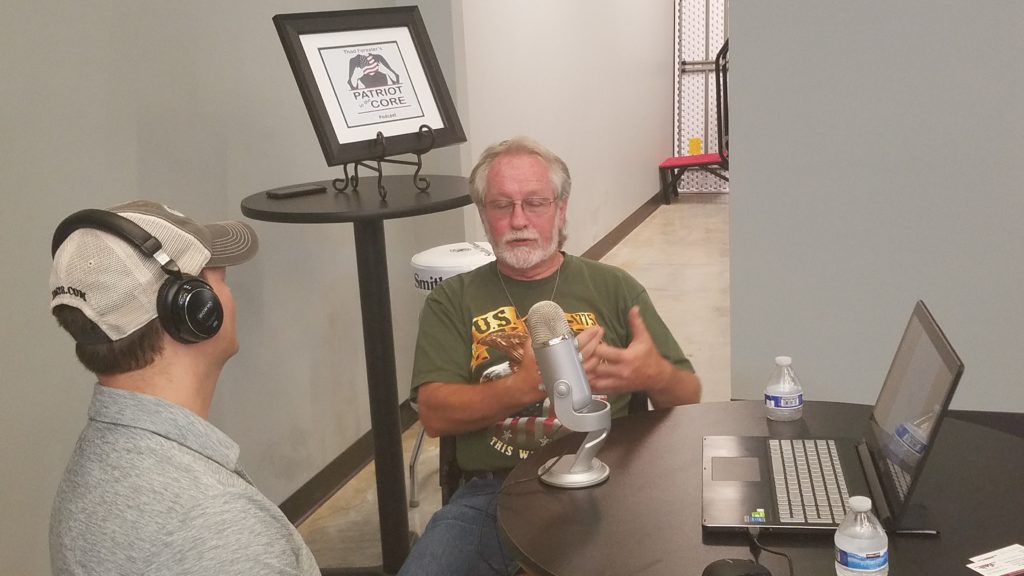 Podcast: Play in new window | Download
Subscribe: Apple Podcasts | Google Podcasts | Spotify | Amazon Music | Pandora | iHeartRadio | TuneIn | RSS | More