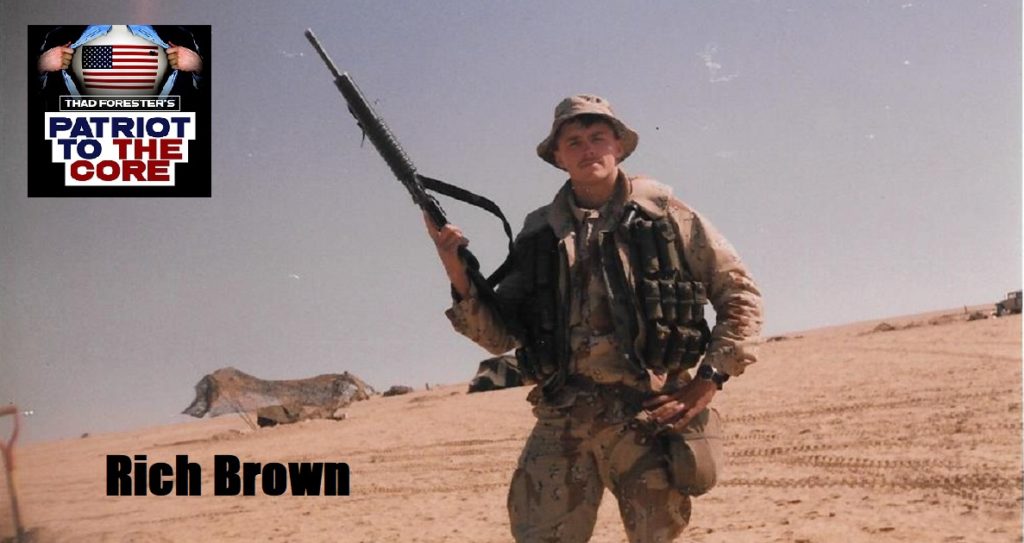 In addition to being a Marine, Rich Brown is my first law enforcement officer on the show. He's proven to live a life of service–to his country, to his community and to immigrants looking for work and better ways of life in the US.
Speaking of immigrants, we have a great discussion about President Trump's recent remarks concerning people coming here from shithole countries. Rich has not only been to many of the countries spoken of, but he helps hire immigrants from these countries. He provides some insight into the outrage by so many based on his experiences in these corrupt countries and working with their people.
Brown is a founding member of the American Warrior Society, which is an online university where anyone can learn how to keep their families safe. He is a veteran of Operation Desert Shield and Desert Storm. And at one time he received orders to teach small arms, patrolling, military operations in urban terrain and unarmed close combat at the Marine Corps School of Infantry (East).
We close our conversation by talking a little every-day carry (EDC). And he shares some tips on how to carry with a tucked in shirt.
Learn more about American Warrior Society
Listen to the American Warrior Show podcast
*My podcast is on Patreon. Please check out how you can get insider access while helping me produce quality interviews!
Copyright 2018 Thad Forester
http://www.patriottothecore.com
email questions to thad@patriottothecore.com

Rock Tune by Audionautix is licensed under a Creative Commons Attribution license (https://creativecommons.org/licenses/by/4.0/)
Artist: http://audionautix.com/
Podcast: Play in new window | Download
Subscribe: Apple Podcasts | Google Podcasts | Spotify | Amazon Music | iHeartRadio | TuneIn | RSS | More