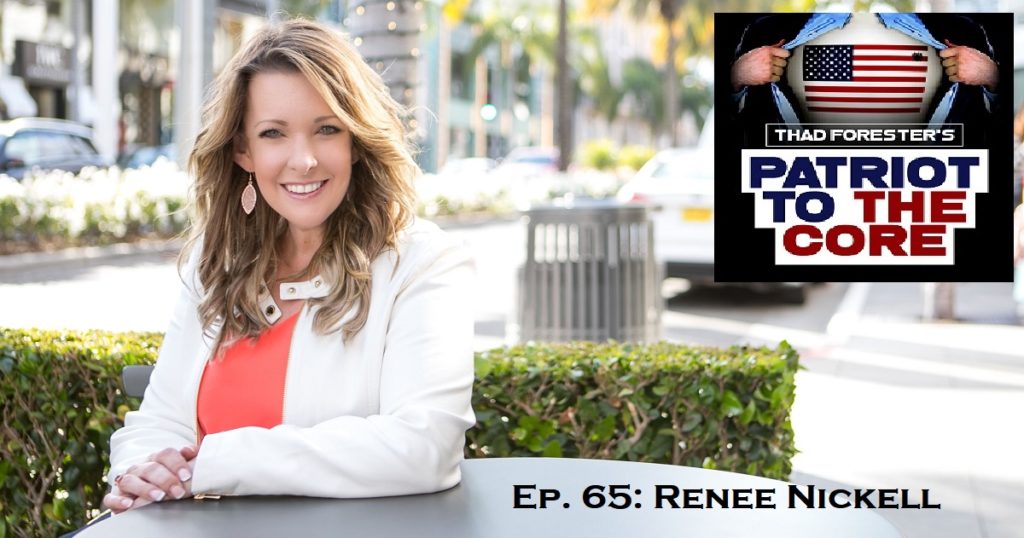 Renee Nickell's brother, Major Samuel Griffith, was killed-in-action in Dec, 2011. Since then, she's gone thru many dark valleys and has found healing by writing a book: "Always My Hero" about her older brother and best friend.
With her appearance last week on Home and Family, and her radio, podcast and TV tour this past year, she's done an incredible job spreading the word about Marine Sam Griffith.
Her brother Sam left behind a wife, children, and grieving parents, siblings, and nieces and nephews. This former F-18 pilot – turned Forward Air Controller, did his part to not only raise a noble posterity, but also lead his men and eliminate terrorists.
Her book goes deep into the conflicts her family fought through after Sam's death. Miraculously she got $400 so she, husband and children could drive non-stop from Florida to Dover AFB to witness the arrival of her brother's remains as part of the Dignified Transfer.
As a Gold Star sibling, I have tremendous respect for Renee and how she's expressing her devotion to her brother and country by personalizing the price of freedom. She's in pain. Her family hurts – just as anyone who loses a loved-one. In this case, I can relate more than most.
May this interview help your Memorial Day be more meaningful. Thank you for listening.
You can purchase her book (re-releasing in June 2019) by visiting her web site or Amazon:
You can also read her article on patriotism published on Today.com here.
Copyright 2019 Thad Forester
http://www.patriottothecore.com
email questions to thad@patriottothecore.com
Rock Tune by Audionautix is licensed under a Creative Commons Attribution license (https://creativecommons.org/licenses/by/4.0/) Artist: http://audionautix.com/
Podcast: Play in new window | Download
Subscribe: Apple Podcasts | Google Podcasts | Spotify | Amazon Music | Pandora | iHeartRadio | TuneIn | RSS | More