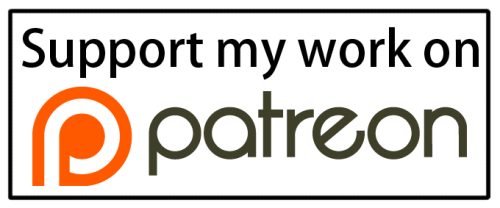 I've been doing my podcast for well over a year now and still love interviewing so many interesting people.  The only problem is since I'm a part-timer, my time and funds are limited.
I discovered Patreon thru a podcast and website that I follow, "ITS Tactical".  After investigating Patreon, I realized this is a good opportunity to connect with a group of people who may want to support my podcast.  And in return, they'll get something a little extra that non-patrons don't have access too.
What the heck is Patreon?
I thought the same thing a few weeks ago.  Basically it's a platform for creators to make money, run their creative businesses, and connect with the fans who matter most.  Bottom line, I provide content you like (hopefully), and you have the opportunity to financially support on a monthly basis–for very small amount of money.
There are different tiers for supporting – Patriot, Blue Patriot, and Red Patriot.  You can read all the details here.
What do I want to do with the funds?
First, I need upgrades; improved logo, equipment, website that is more functional and more.
What do you get in return?
Depending on the type of rewards you sign up for, it would be from getting links to podcasts before they release to public, opportunity to ask questions to guests, get a signed copy of my book "My Brother in Arms", etc.
I'll do all I can to make your support worth it.  Interviewing for Patriot to the Core is something I love doing.
You need this
It's not easy for me to even take this approach, but since Patreon has become so popular, it makes sense to join their cause so I can hopefully get others to support my cause.
I'd appreciate it if you considered supporting the podcast so I can continue to bring you quality content.  You'll even get a little thank you video from me if you do.  Doesn't that sound worth it?
Once again, below is the link:
https://www.patreon.com/patriottothecore