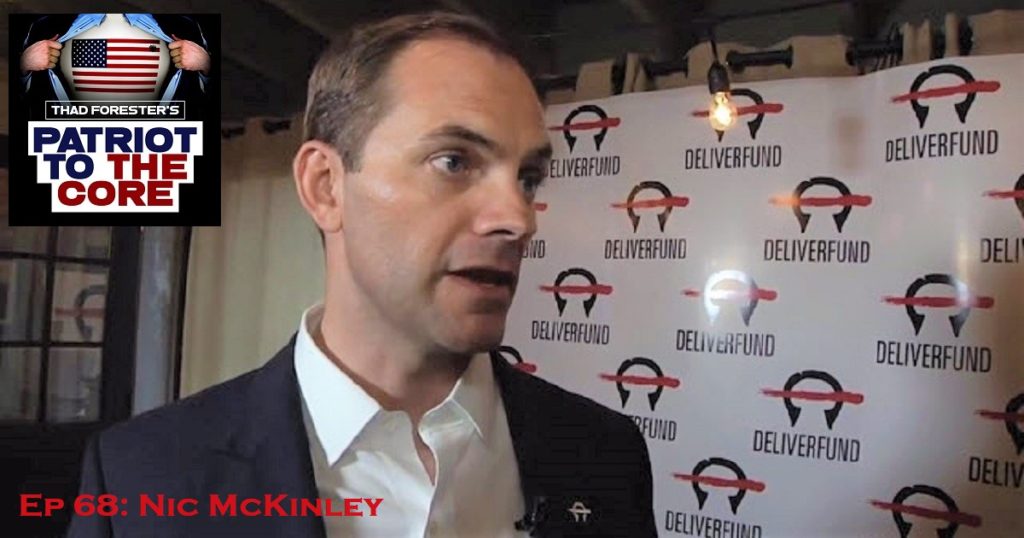 Nic is a former Air Force Pararescueman (PJ) and Country Chief for a special unit within the CIA. During his career he witnessed the epidemic of child trafficking within illegal markets and recognized the opportunity to apply his training to influence this global crisis.
How do he and his organization, DeliverFund, do this? By equipping, training and advising law enforcement officers to track down and arrest these worthless scums of the earth. They focus on getting the source by unleashing the warriors.
In some instances, they've reduced the time to find and arrest traffickers down to days and hours.
To say Nic McKinley has a firm understanding about these illicit, illegal markets and has the highest levels of training to effectively combat them is an understatement.
Click here to learn more about Nic and DeliverFund. This non-profit could always use any donation to help fight this evil.
And in case you wondered if Nic is the real Jack Ryan… he is. Here's proof.
Copyright 2019 Thad Forester
http://www.patriottothecore.com
email questions to thad@patriottothecore.com
Rock Tune by Audionautix is licensed under a Creative Commons Attribution license (https://creativecommons.org/licenses/by/4.0/) Artist: http://audionautix.com/
Podcast: Play in new window | Download
Subscribe: Apple Podcasts | Google Podcasts | Spotify | Amazon Music | Stitcher | TuneIn | RSS | More