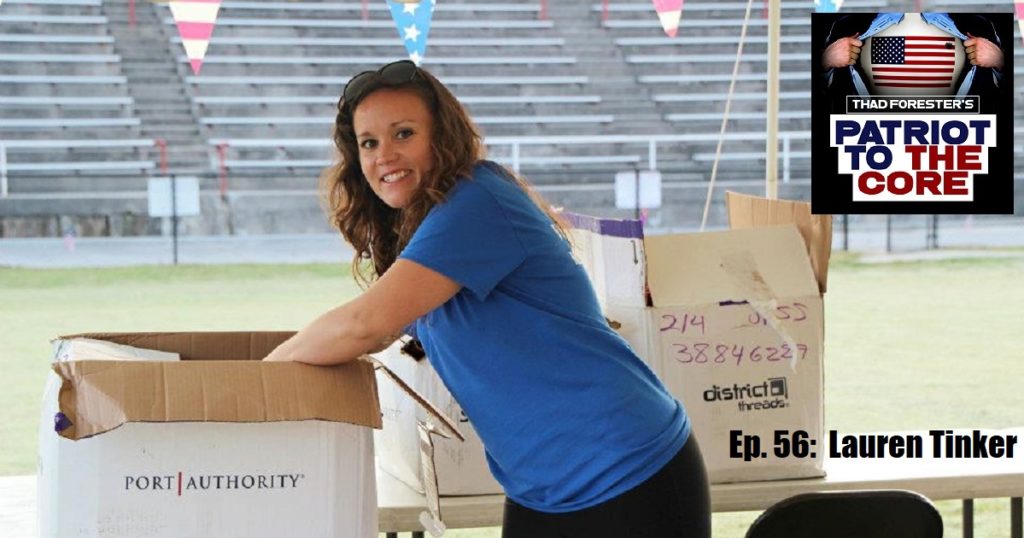 Since The Mark Forester Foundation's annual race and 28-mile birthday walk is May 19, I wanted to have family friend and race director Lauren Tinker on the show.  Lauren shares why she wants to lead the races each year and what Mark Forester means to her.  She and her family dedicate countless hours throughout the year to make this race happen.
Tinker also tells us about last minute emergencies and miracles, and praises the many people who sponsor and support our foundation and her efforts.
We end by talking about the JAG 28 Birthday Walk, which takes place at the same time as the races.  Since she's not around for the walk and I'm not around for the race, we both had questions about each.
Up until two years ago, the Price of Freedom Race and Birthday Walk were our only fundraisers each year.  In 2016, we had our first Mark Forester Charity Golf Tournament, which has been a great fundraiser too.
Here is a listing of all the events taking place on May 19, 2018:
Half marathon
-5k
-10k
-Double-dip (both 5k and 10k)
-1-mile fun run
-JAG 28 Birthday Walk
For more details and registration, visit The Mark Forester Foundation
*My podcast is on Patreon.  Please check out how you can help the cause and get insider access!
Copyright 2018 Thad Forester
http://www.patriottothecore.com
email questions to thad@patriottothecore.com

Rock Tune by Audionautix is licensed under a Creative Commons Attribution license (https://creativecommons.org/licenses/by/4.0/)
Artist: http://audionautix.com/
Podcast: Play in new window | Download
Subscribe: Apple Podcasts | Google Podcasts | Spotify | Amazon Music | Pandora | iHeartRadio | TuneIn | RSS | More