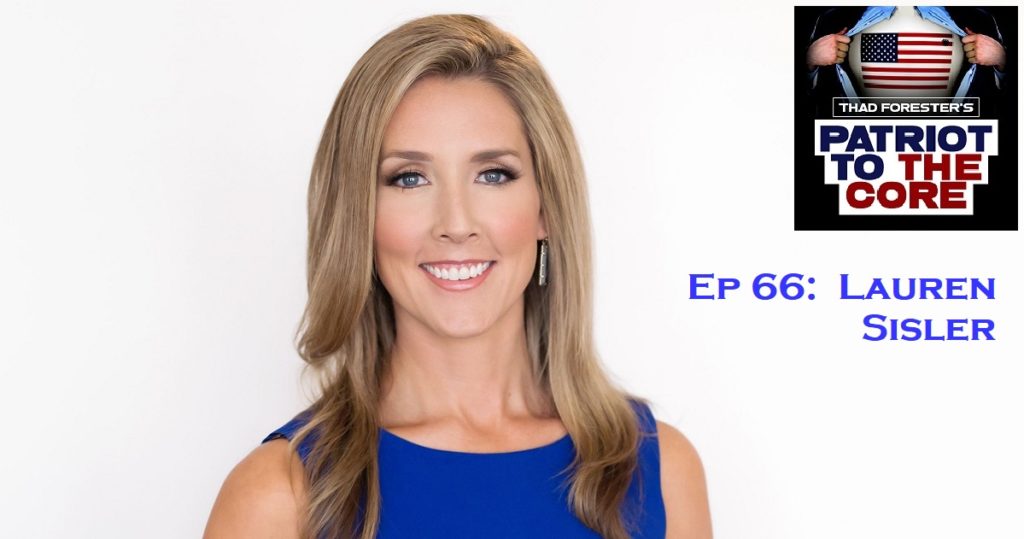 When Lauren Sisler's phone rang at 3 am, she never expected her father to say that her mother had died. When her plane landed in Virginia that same day, all she wanted was a big hug from her dad, only he wasn't there. In those few hours, he had died too.
Today, this ESPN and AL.com sports broadcaster tells how she was ashamed for far too long about how her parents died. When she finally was transparent–that they had overdosed on prescription painkillers, she felt freedom and healing.
This Navy daughter has an inspirational message about overcoming grief and despair and finding success. After all, she was only 18 when she lost both parents. Thank goodness for her older brother, Aunt and Uncle, and coaches at Rutgers who didn't cut her any slack.
I look forward to seeing her on the sidelines more this year in the college football season.
You can also watch this interview on YouTube.
Thank you Sheepdog Firearms for letting us record another show in your fine facility.
Mentioned in this episode:
Paralyzed UAB Football Player Tim Alexander keeps promise
Copyright 2019 Thad Forester
http://www.patriottothecore.com
email questions to thad@patriottothecore.com
Rock Tune by Audionautix is licensed under a Creative Commons Attribution license (https://creativecommons.org/licenses/by/4.0/) Artist: http://audionautix.com/
Podcast: Play in new window | Download
Subscribe: Apple Podcasts | Google Podcasts | Spotify | Amazon Music | Pandora | iHeartRadio | TuneIn | RSS | More