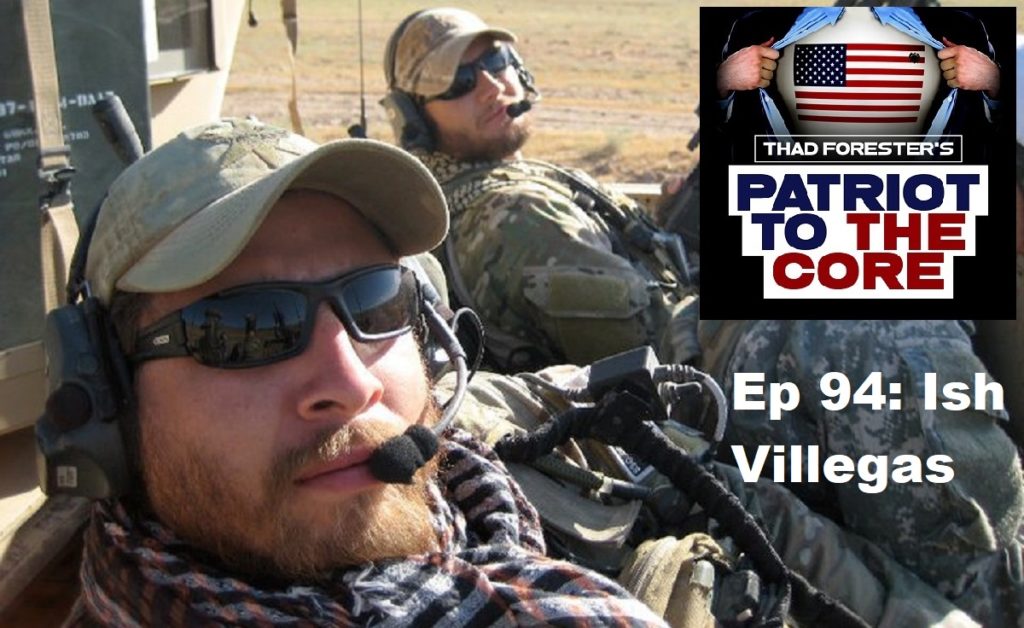 Ish Villegas is one of three people who have received the Silver Star twice, since 9/11.
Today he walks us thru the battle in 2009 where he got his first Silver Star. It was a 16 hour fight that resulted in at least 32 enemy insurgents killed. During this fight, Ish ran 200 feet across an open, uncleared IED minefield to more effective position and returned fire with his M-4 and then directed aircraft (rotary and fixed wing) onto the enemy locations in a surgical and lethal manner. It's an incredible story; one that he completed with two broken arms.
He also trained my brother, Mark Forester, at FOB Cobra/Tinsley and we are forever grateful for his friendship to Mark and for showing him the ropes in one of the most active areas in all of Afghanistan.
Ish is a great American and we're lucky to have men like him on our side. You can listen to details of his 2nd Silver Star here on Black Rifle Coffee.
*PTC is on Patreon. If you like what you're hearing please check out how you can help the cause so I can provide quality content and keep on keeping on!
Copyright 2022 Thad Forester
http://www.patriottothecore.com
email questions to thad@patriottothecore.com
Podcast: Play in new window | Download
Subscribe: Apple Podcasts | Google Podcasts | Spotify | Amazon Music | iHeartRadio | TuneIn | RSS | More