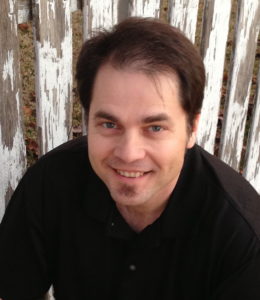 What would a fire on the flight deck of an aircraft carrier that's miles from land be like?  You have nowhere to go and it's up to you (the crew, especially those trained) to handle it.
There have only been 5 major flight deck fires in our history and fortunately Darren Sapp never experienced one, but he did write about it.  After many years of being asked about the dangers and adventures of working on an aircraft carrier, he wrote a novel that explores that experience and climatic nature of a huge fire on the flight deck.
Before this interview, I'd never heard of the different color shirts on aircraft carriers (yellow, red, blue, etc).  Sapp was on the inaugural crew of the USS Theodore Roosevelt in the 80's and we cover several topics:
naval aviation in late 1980's
being plankowner of USS Roosevelt
Darren's in-depth study of Aaron Bank, Father of the Special Forces (Green Berets)
death of shipmates – blown off deck and another hit by propeller (very sad)
his work with orphans and trafficked children in Ghana
his connection with former guest Ron White on the Afghanistan Memorial Wall and creation of book
Sapp's other books
WWII history
Visit DarrenSapp.com
Update from interview:  Darren later corrected the date of the Green Beret's birth to 1952
*PTC is on Patreon.  Please check out how you can help the cause so I can provide quality content and keep on keeping on!
Copyright 2018 Thad Forester
http://www.patriottothecore.com
email questions to thad@patriottothecore.com

Rock Tune by Audionautix is licensed under a Creative Commons Attribution license (https://creativecommons.org/licenses/by/4.0/)
Artist: http://audionautix.com/
Podcast: Play in new window | Download
Subscribe: Apple Podcasts | Google Podcasts | Spotify | Amazon Music | Pandora | iHeartRadio | TuneIn | RSS | More