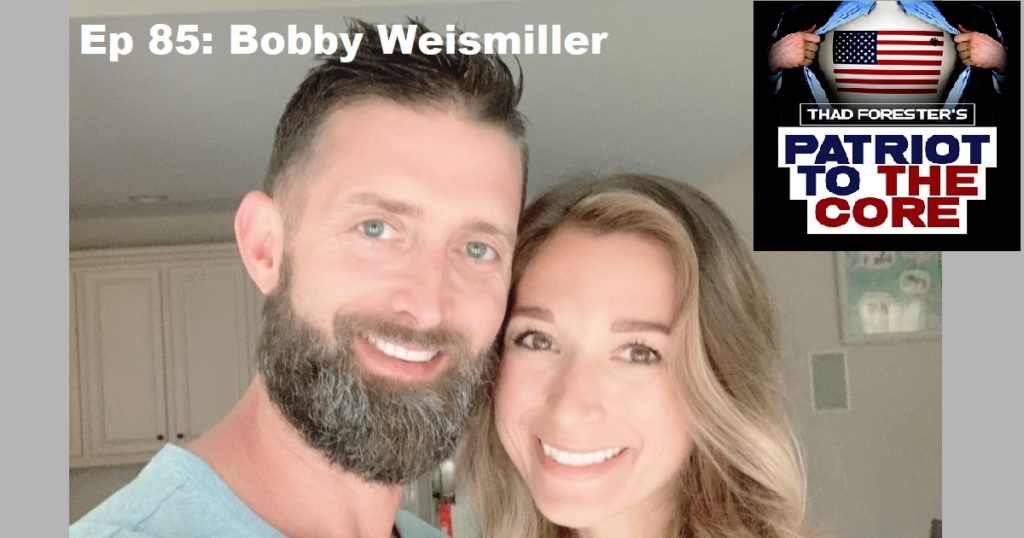 As this episode goes live, Bobby Weismiller @lionscreedfitness is awaiting his job status with the federal government. Will he still be employed at the end of November? Like millions of others, the executive order could affect his and his family's livelihood.
Bobby outlines his health history, yet the federal government still denied his waiver request. He details why he holds such conviction to not get the vaccine, even if he wasn't concerned about his previous blood clots. Additionally, his doctor won't sign Bobby's request for medical exemption.
We also talk physical fitness, finances, his faith, and how his family is holding to that faith, especially since they may have zero income at the end of this month.
He "chose this hill to die on." I wanted him on the show b/c he's served our country for 14 years, feels strongly against this government overreach, and is sticking to his beliefs.
We firmly believe that the vaccine should be a choice, not forced upon us. I
chose to get it, Bobby didn't.  We don't argue about it. It's up to the individual and we believe strongly in freedom and liberty.
Because his father was a drug addict and dealer, and in-and-out of his life due to unfaithfulness to his mother, Weismiller said God wanted him to break the cycle in his family.  Sports was a big part of that. He has broken that mold and is the father of 3 and still married to the love of his life – proving we don't have to live by the hand we were dealt.
Mentioned in this episode:
Copyright 2021 Thad Forester
www.patriottothecore.com
email questions to thad@patriottothecore.com
Podcast: Play in new window | Download
Subscribe: Apple Podcasts | Google Podcasts | Spotify | Amazon Music | iHeartRadio | TuneIn | RSS | More