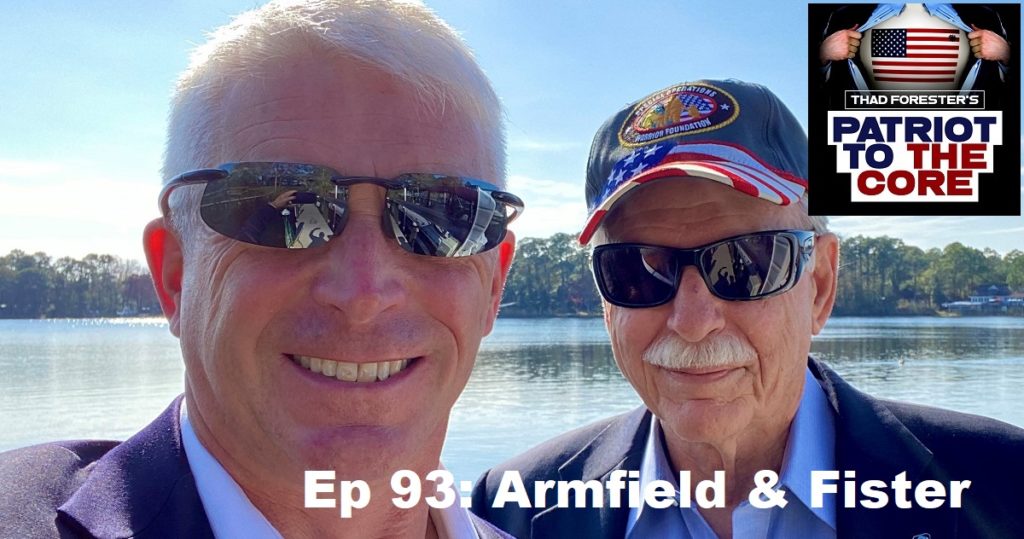 "Good judgment comes through experience, which comes from bad judgment."
Brig. Gen. Robert (Gwyn) Armfield and Lt. Gen. Bruce Fister, both USAF, retired are on the show to talk about their new book "Lead to Serve and Serve to Lead."
They use their experience from extensive military careers and now consulting with companies–from non-profits, to large organizations.
Some specifics we discuss:
-Leading in a crisis
-How do develop leaders, including delegating effectively
-Giving feedback: possibly an area where most leaders struggle
-Gwyn and Bruce's mistakes and responses to them
I've already given the book a 5-star rating on Amazon and recommend it to all listeners to Patriot to the Core.
Purchase the book here: Lead to Serve book
You can also listen to my previous interview with Gwyn here.
*PTC is on Patreon. If you like what you're hearing please check out how you can help the cause so I can provide quality content and keep on keeping on!
Copyright 2022 Thad Forester
http://www.patriottothecore.com
email questions to thad@patriottothecore.com
Podcast: Play in new window | Download
Subscribe: Apple Podcasts | Google Podcasts | Spotify | Amazon Music | Pandora | iHeartRadio | TuneIn | RSS | More