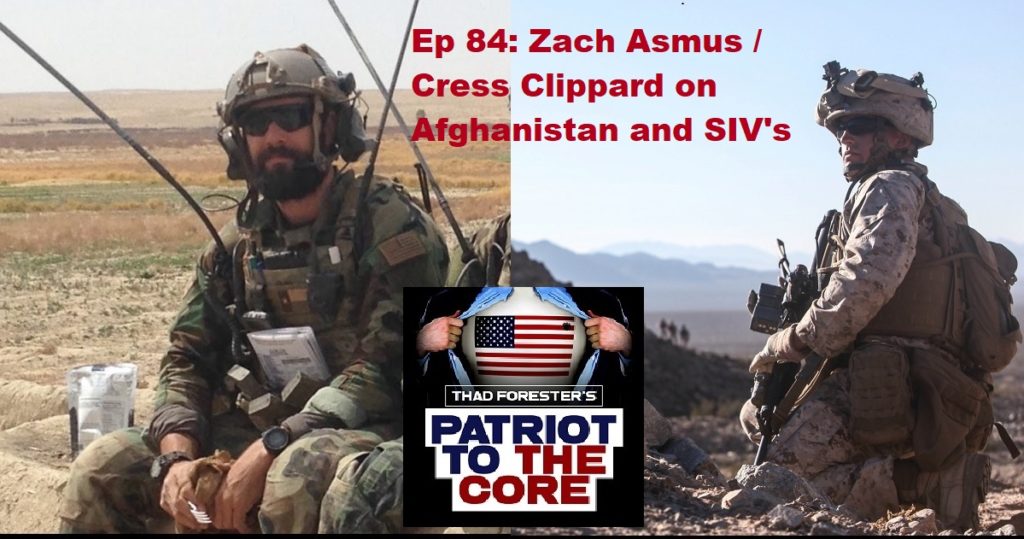 Afghanistan. What can I say? Well, I have a lot to say, but I'm not unloading my feelings here–much. We lost 13 American lives. At least 18 are injured, last I read (trying to get correct #). My heart goes out to their families. These heroes haven't gotten the attention they deserve.
Now that our President has declared the war over, what is happening with the thousands of Afghans who are coming to the USA? How are they being vetted? How can we trust them? Why did we leave so many trusted Afghan partners behind? What will happen to them? The questions go on and on for so many of us.
Zach Asmus, former Air Force combat controller, and Cress Clippard, former Marine, have been taking action for several years not only by helping veterans transition from the service, but by helping with the Special Immigrant Visa (SIV) process to get Afghans and Iraqi's to the US to live better lives. These are people who have proven themselves as trusted by their US teammates as terrorists hunters and who have been vetted.
I've had a ton of anger recently, but that's not going to solve one of the big problems at hand–what do we do with the SIV's who are here, and who are coming? Zach and Cress are experts on the SIV process and explain it all. And what were the documents the Afghans were showing to our Marines at the airport and at Taliban checkpoints; and why many of those Afghans who are left have been instructed to burn anything that connects them to the US.
You can learn how Zach and Cress are making Americans by visiting:
Thank you for listening. Please rate my podcast and consider writing a review on whatever player you use–Apple Podcasts, Stitcher, Spotify, TuneIn, Google Podcasts, etc.
Copyright 2021 Thad Forester
www.patriottothecore.com
email questions to thad@patriottothecore.com
Podcast: Play in new window | Download
Subscribe: Apple Podcasts | Google Podcasts | Spotify | Amazon Music | Pandora | iHeartRadio | TuneIn | RSS | More